Reduce Turnover and Save Money
Keeping good employees is more cost effective than hiring and training new employees. SDS has worked with organizations large and small to minimize turnover across a wide variety of positions.
Retail establishments, call centers, shipping companies, part-time positions, and seasonal work are all characterized by above average turnover, which can be reduced by hiring the right people.
The keys to reducing turnover from an employee selection perspective include:
Hiring people who fit your company's role and culture

Hiring people who do not have key turnover triggers

Hiring people who will be good at the work
Each of these objectives requires the use of a hiring process that is customized to the job and to the culture of the organization. A standard application screen and interview will certainly not be successful, and off-the-shelf testing won't be enough.
SDS has demonstrated in repeated studies that by using a custom validated employee selection program, turnover can often be reduced by 75% or more. In one extreme case, SDS helped a large call center reduce turnover from 400% annually to under 10% annually!
Reduced Turnover in Large Retail Organization
75%
Reduced Turnover in Large Petrochemical Organization
82%
Reduced Turnover for Truck Drivers in a Shipping Organization
75%
Clients trust our process to help reduce their turnover.

See Your Applicants Ranked with the HireScore Talent Portal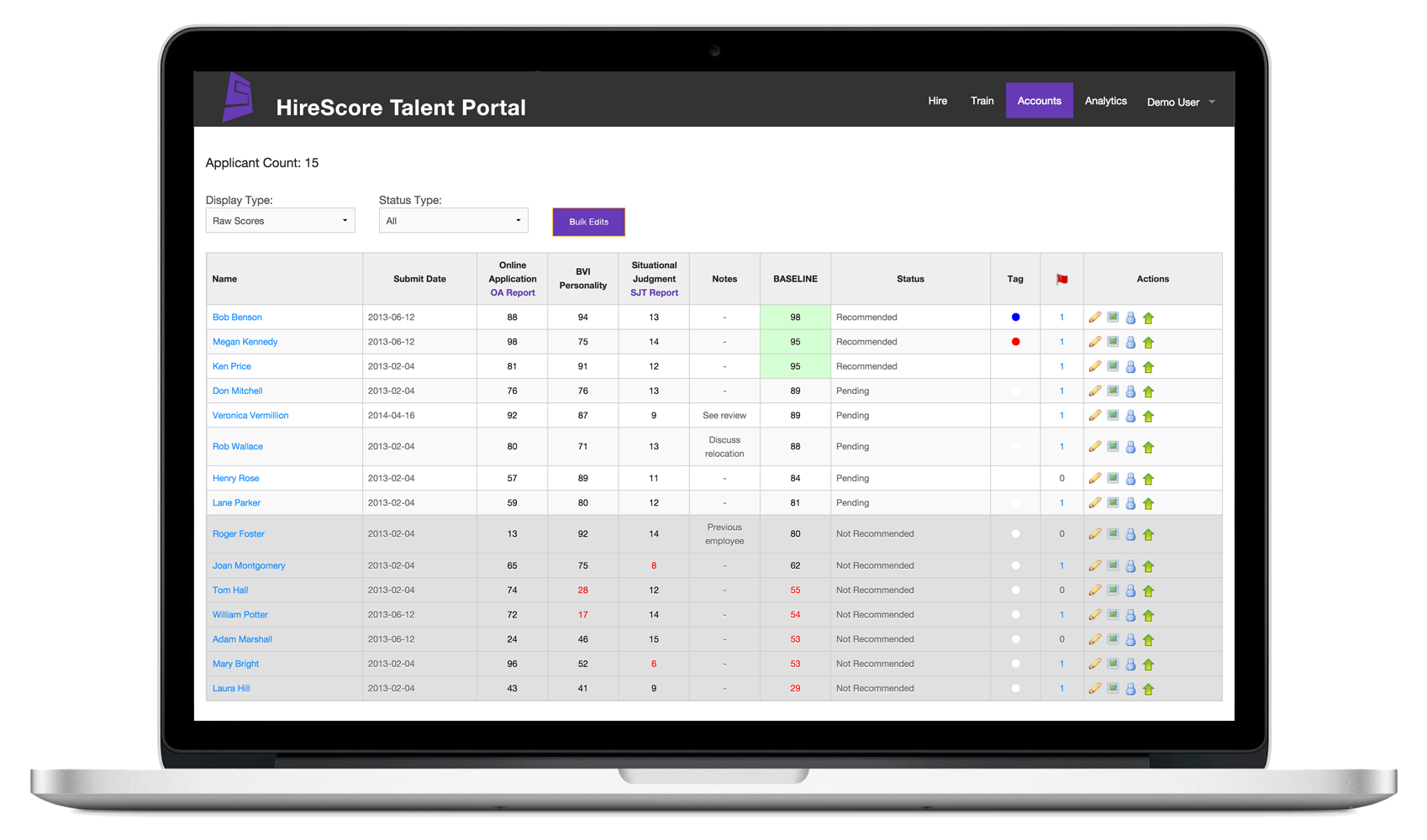 Contact Us
Reduced employee turnover means cost savings and less headaches.
Set up a free consultation with us today to learn how you can use our proven process to reduce your company's turnover.
Contact Us