SDS TestPrep
The TestPrep online workshop is specifically designed to familiarize job candidates with SDS Job Skills Tests which include measures of math, reading, logical reasoning, mechanical understanding, listening, remembering, space relations, writing, and visual inspection.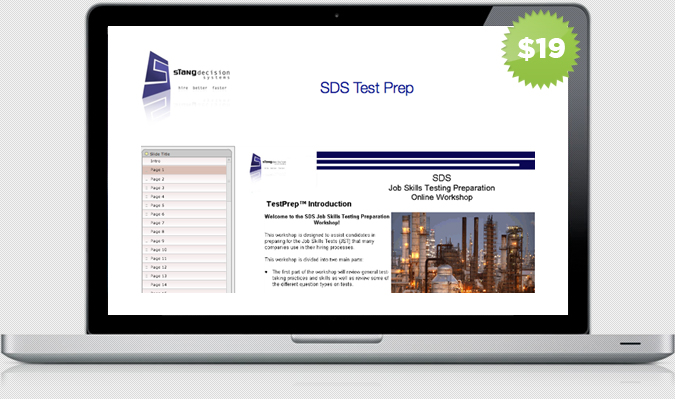 The TestPrep workshop will help you prepare for general test-taking practices and skills, as well as different question types. The main purpose of Job Skills Testing is to ensure that each candidate possesses the necessary job skills to be an effective employee.
TestPrep provides an overview and examples of the specific types of tests given during a pre-employment testing session.
Familiarize yourself with an assortment of tests and view every test as a challenge that you can and will overcome. With TestPrep, you can maximize your odds of successfully completing Job Skills Testing.